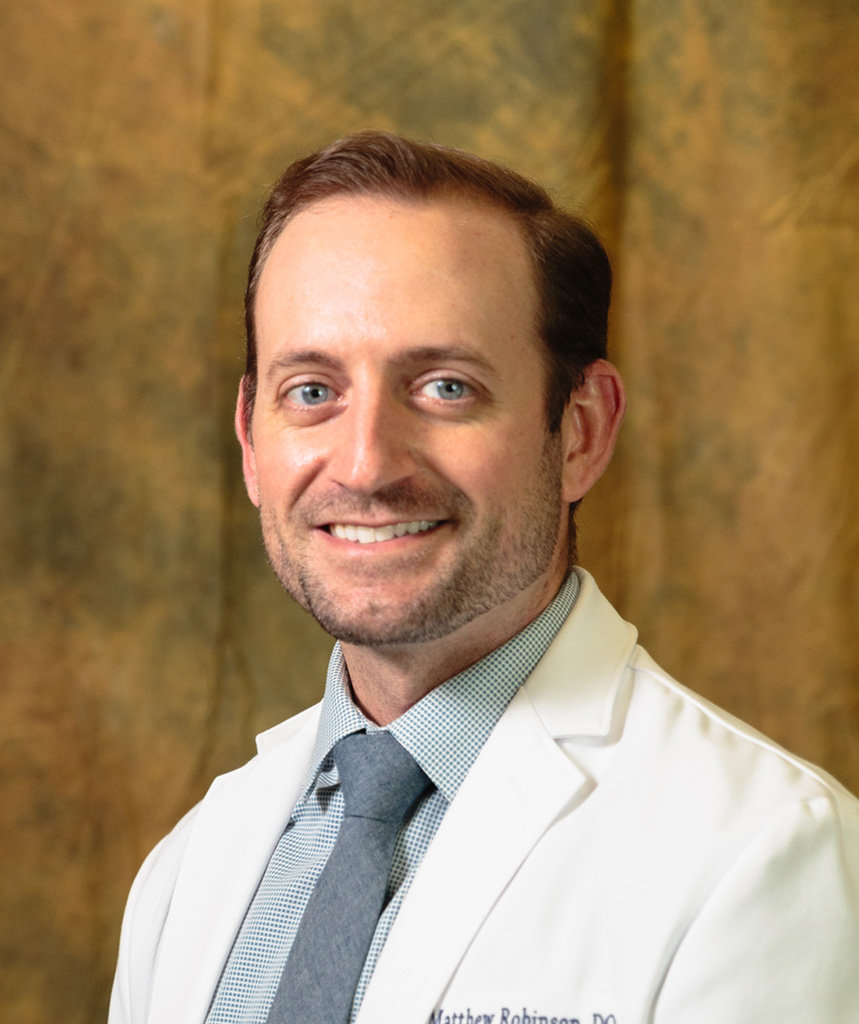 Pain Medicine | PM&R
Double board certified by the American Board of Physical Medicine and Rehabilitation.
Dr. Matthew Robinson is double board-certified in Physical Medicine & Rehabilitation as well as Pain Medicine, ranking as high as the 97th percentile on national board certification exams. He is a California native with his first degree earned from UC Davis, a Bachelor of Science with emphasis in Neurobiology, Physiology, and Behavior. He then relocated to Los Angeles for his medical training. He completed both residency and fellowship at UCLA where he served as the acting Chief Resident in one of the largest physiatry residencies in the nation. Throughout his career, he has served several healthcare settings including managed care, private practices, academic institutions, and the VA. He enjoys developing a patient-centered approach to treatments with shared decision-making to help patients reach their goals. He was pursuant of training in Pain Medicine as pain is often a significant barrier to maintaining/regaining function. He is well-versed and highly skilled in a large variety of interventional procedures for refractory pain and treats various sources of pain in complex individuals. Outside of medicine, his interests include exercise, food tasting, mixology, travel, sports, and family.
EDUCATION
•Pain Fellowship: University of California, Los Angeles (UCLA)
•Residency: University of California, Los Angeles (UCLA)
•Internship: University of California, Los Angeles (UCLA)
•Medical School: Western Medical School
•Undergraduate: University of California, Davis
LICENSE AND BOARD CERTIFICATION
•Medical Board of California
•American Board of Physical Medicine and Rehabilitation
•American Board of Pain Medicine
PROFESSIONAL AFFILIATIONS
•American Academy of Pain Medicine
•American Society of Interventional Pain Physicians International Spine Intervention Society
•American Society of Regional Anesthesia and Pain Medicine
•American Pain Society
Click here to schedule an appointment!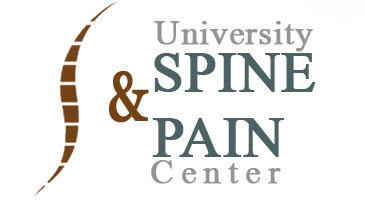 Our state of the art pain clinic and surgery center offer innovative and comprehensive approach to each individual needs. Call today to schedule your appointment.
Monday:                    9am – 5pm
Tuesday:                    9am – 5pm
Wednesday:             9am – 5pm
Thursday:                  Closed
Friday:                        9am – 5pm
Sat & Sun:                  Closed
Holidays:                    Closed